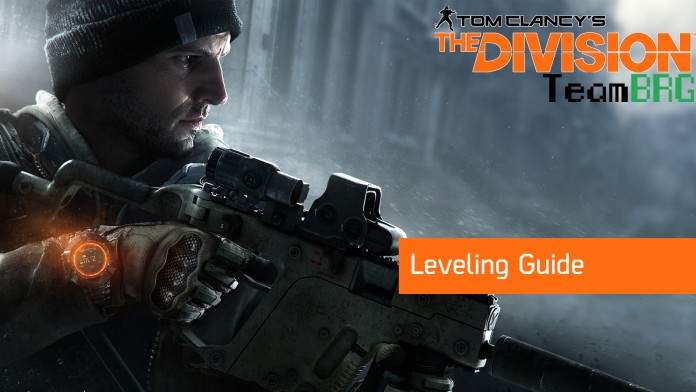 Trying to find an efficient way to reaching level cap? Here are our tips and leveling path to reaching level 30.
   

Leveling path
Here is a map view of the leveling path you should take.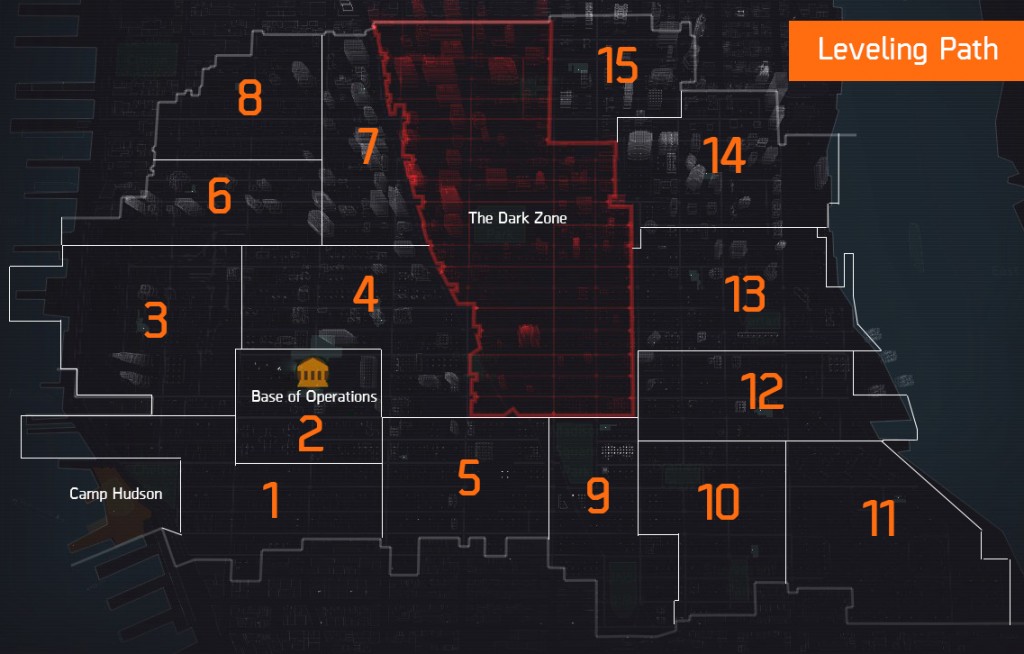 Chelsea

  

Pennsylvania Plaza (BoO)

 

Hudson Yards

  

Garment district

 

Tenderloin

  

Hell's Kitchen

  

Times Square

  

Clinton

 

Flatiron District

  

Gramercy

  

Stuyvesant

  

Kips Bay

  

Murray Hill

  

Turtle Bay

  

Midtown East

2.    Do Side missions
Not only do these offer the largest experience points outside of main missions, but they also give out blueprints for gear and weapons to be used in the crafting station found inside the Base of Operations. If you complete all available missions for each area before moving on, you should be level 30 even before the final 3 areas. 

   

Safe house unlocks and turn-in Side missions
Once you finish all the side missions in the Base of Operations area, Pennsylvania Plaza, and the Camp Hudson Area, Chelsea, a new side mission will unlock. This side mission will lead you to the next safe house which is in Hudson Yards.
Every time you finish all the side quests in an area, a final side quest will appear back in the safe house. Always turn this one in right away not just for the experience points, but also because it will again lead you to the  safe house of the next area.


 

 

Main Missions
Don't forget to do the main missions! Once you reach the recommended level for any main mission, do it right away. These offer the largest amount of experience but will only grant them on first time completion. Each main mission should award about half a levels worth of experience.

   

Security Wing
The moment you hit level 5, do the Lincoln Tunnel Checkpoint main mission right away. This unlocks the Security wing and instantly gives you a 10% experience boost perk. Another Security wing upgrade you can try to save for is the Barracks. This gives you 25% experience bonus on all accolades, which is bonus experience you get at the end of every fight
Hopefully this leveling guide will help you reach level 30 efficiently in The Division! Stay tuned for many more guides!
Like us on Facebook for more of our gaming guides.
Check out

Patreon

on how you can show some love to TeamBRG.